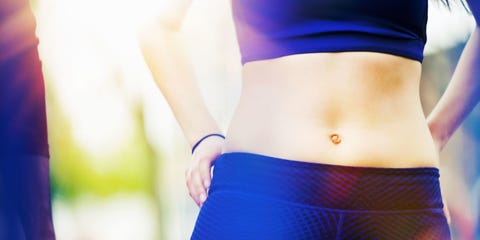 The biggest trick to being self-employed in the complementary and alternative health field is to be your authentic self and also be a business person. The two are not mutually exclusive. On the contrary, they go together like a hand fits a glove. They are the perfect match. If you want to be a health entrepreneur, my advice is that you find someone who is already successful in your field, and either copy their business model or ask them for mentoring or courses. Many successful entrepreneurs offer this service, and it need not cost the Earth. It can save you from making beginners mistakes. Later on, it can help you stay on track and be the best that you can be.
Another avenue for being employed within your authentic vocation is to find a way to do what you already do and add your modality to it. For example, some teachers, doctors, physiotherapists, and nurses add Meditation, Mindfulness, Reiki or EFT to their work. This of course, has to be approved by the management. There is no harm in approaching them and asking. The worst that could happen is that they say no. But, the may say yes. Even if you used to be a teacher, say, and left teaching in the hope of finding employment as an EFT practitioner and did not, what is the harm of applying for teaching jobs? You can mention EFT to them at the interview and say that you would like a trial say, one hour a week, where you can help students with EFT if they are having challenges with exam nerves or homework. Do not rule this out. If you had trained in one initial vocation and want to be a practitioner in your new heart-based vocation, there is no reason why you cannot have both. OK, it is not the same to you perhaps, and it is not your entire dream, but it is a step in the right direction. Like one of my previous managers in my old employee days used to say to me, Never say never. And she was right.
In conclusion, there are many ways that you too can live according to the Reiki principle that was and still is my and many other happy practitioners motivation. Be your authentic self, do no harm, and do the good that you have been trained to do. Earn your living honestly, and devote yourself to your work. Get joy and satisfaction from your heart-based work. There are many paths. I truly hope that you will find one of them the right path for you.
A patient suffering from cardiopulmonary conditions reacts well to this intervention. Patients, who are experiencing short breath, can benefit from guided exercise as well as training. Physiotherapy incorporates counseling, education to forestall future repeat as well as conduct adjustment. For those patients who have had heart surgery, physiotherapy ought to start right away to keep the patient from losing strength as well as function. Lots of patients, particularly the elderly, get outrageous after undergoing heart surgery. Appropriate training in getting in and out of bed, seat pushups, as well as strolling, can go a long way in helping the patient regain confidence as well as recuperation quickly.
People suffering from stroke or paralysis have high chances of suffering permanent disability. However, with the help of this treatment, a patient can breathe a sigh of relief. Research indicates that stroke might lead to permanent paralysis of any part of your body when you do not get the necessary medical attention within the prescribed time. Paralysis happens due to lack of enough flow of blood, nutrients or oxygen to certain parts of the body, thus rendering those parts immobile. This treatment enhances the flow of blood, nutrients as well as oxygen to all parts of the body. More importantly, it helps is opening up the collapsed blood vessels as well as reduces pressure and pain.
For employed jobs, you may need to travel, such as doing your complementary therapy in a trendy new spa somewhere else in the world, or on cruise ships. If you have no commitments and like travel, it is worth investigating. Some years ago, I was asked if I could work in Dubai doing Reiki and Emotional Freedom Techniques, for example. And some massage therapists have learned Reiki with me because it gave them more work opportunities in a spa or on a cruise ship. There are some NHS jobs in the UK for Reiki, as well as charities, such as cancer care charities and rehab charities that sometimes look for a Reiki or EFT Practitioner. Massage is more popular though with charities. However, from my observations, working for a charity or even the NHS is usually part-time, with part-time pay. It is great experience, and if you can mix it with another job or working for yourself, it can be just the outlet you are looking for. It can provide both stability of a regular dependable income plus help you to help others as per your heart true desire.